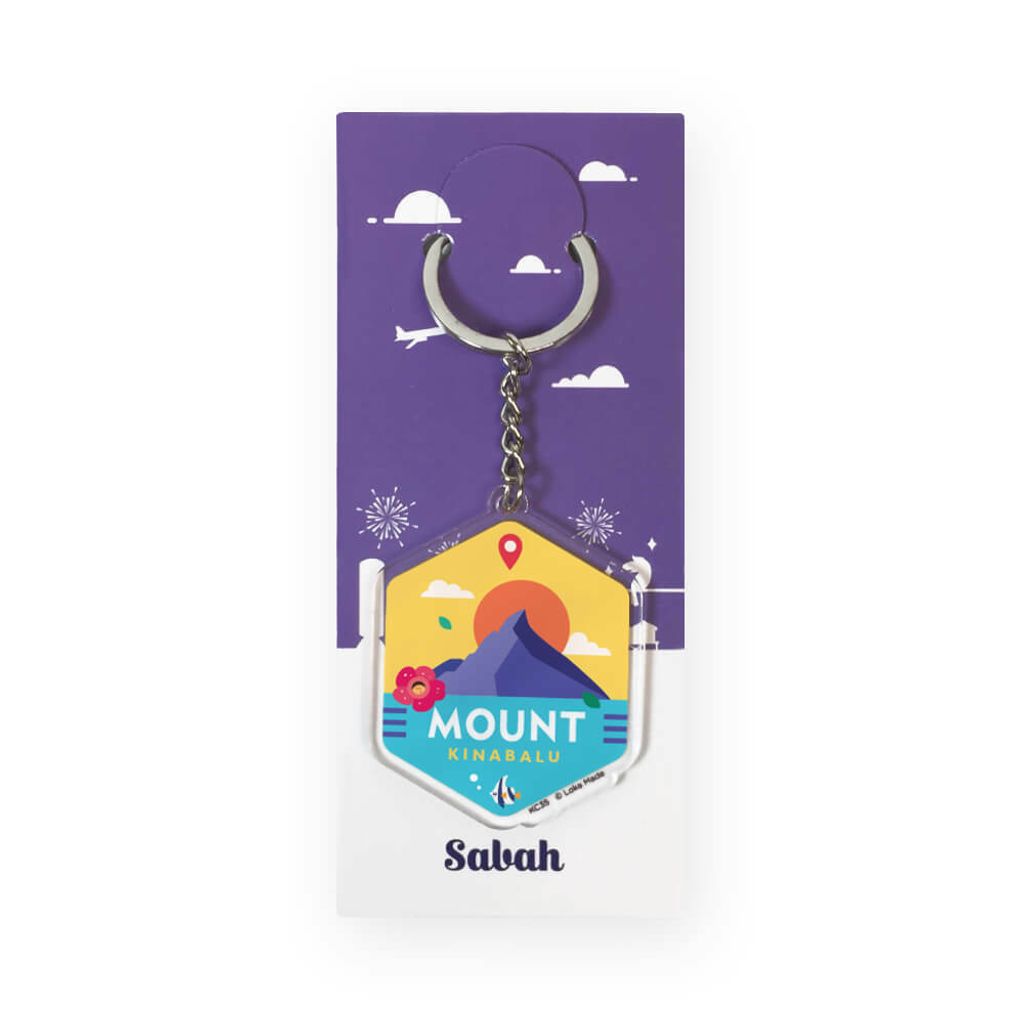 Lokamade Key Chain - KC35 Mount Kinabalu
Home to the majestic rainforest of Asia and gateway to Mount Kinabalu, charming beacehs and idyllic islands. One is never short of an exciting adventure in Sabah, otherwise known as the land below the wind.
Specifications:
Material: Double Layer Acrylic with Metal Ring.