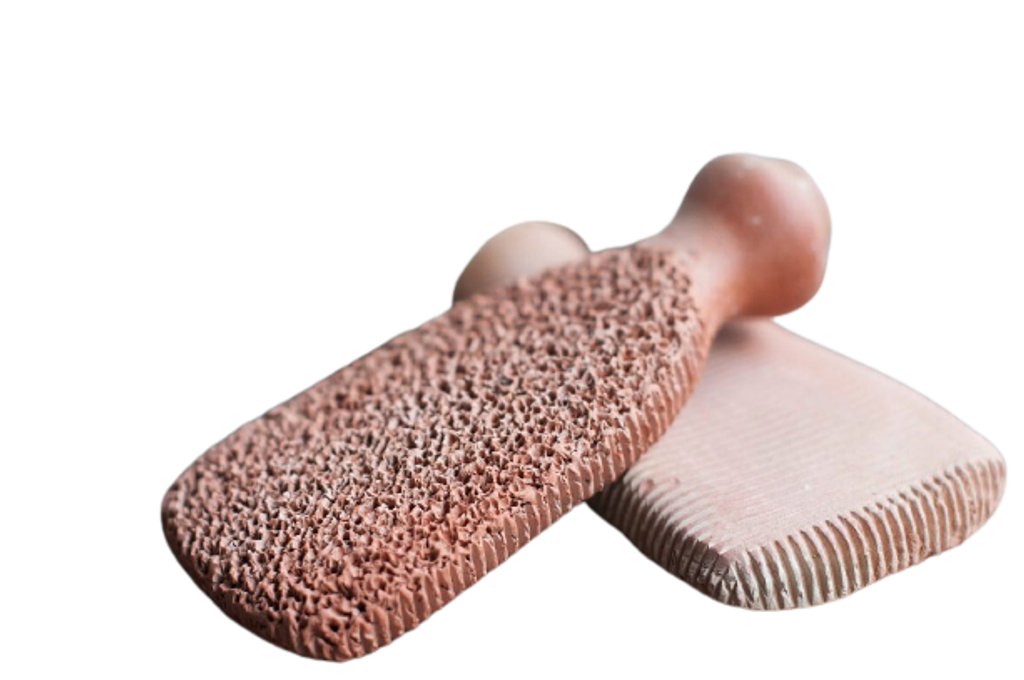 Saffron & Rose - Foot Scrubber
TERRA-COTTA FOOT SCRUBBER

Made of 100% Natural Terra-Cotta, our two-sided foot scrubber is hand-formed by Pakistani artisan women. Terra-Cota , used widely in the Indian Sub-continent, is sun-dried and fired in a kiln, so it does not wear out, disintegrate or get moldy like other foot scrubbers do.
With ergonomic design, our Terra-Cotta foot scrubber is easy to hold, long-lasting and an excellent tool to cleanse and exfoliate for softer, smoother and healthier skin. With regular use, it helps break down dry skin, thick corns, calluses and as well as reducing ingrown hair.
There are two sides;
The "rough" side works to gently scrub away dead, dry skin and foot callus.
The "ribbed" side helps smooth and polish the skin, lymph drainage and promotes blood circulation.