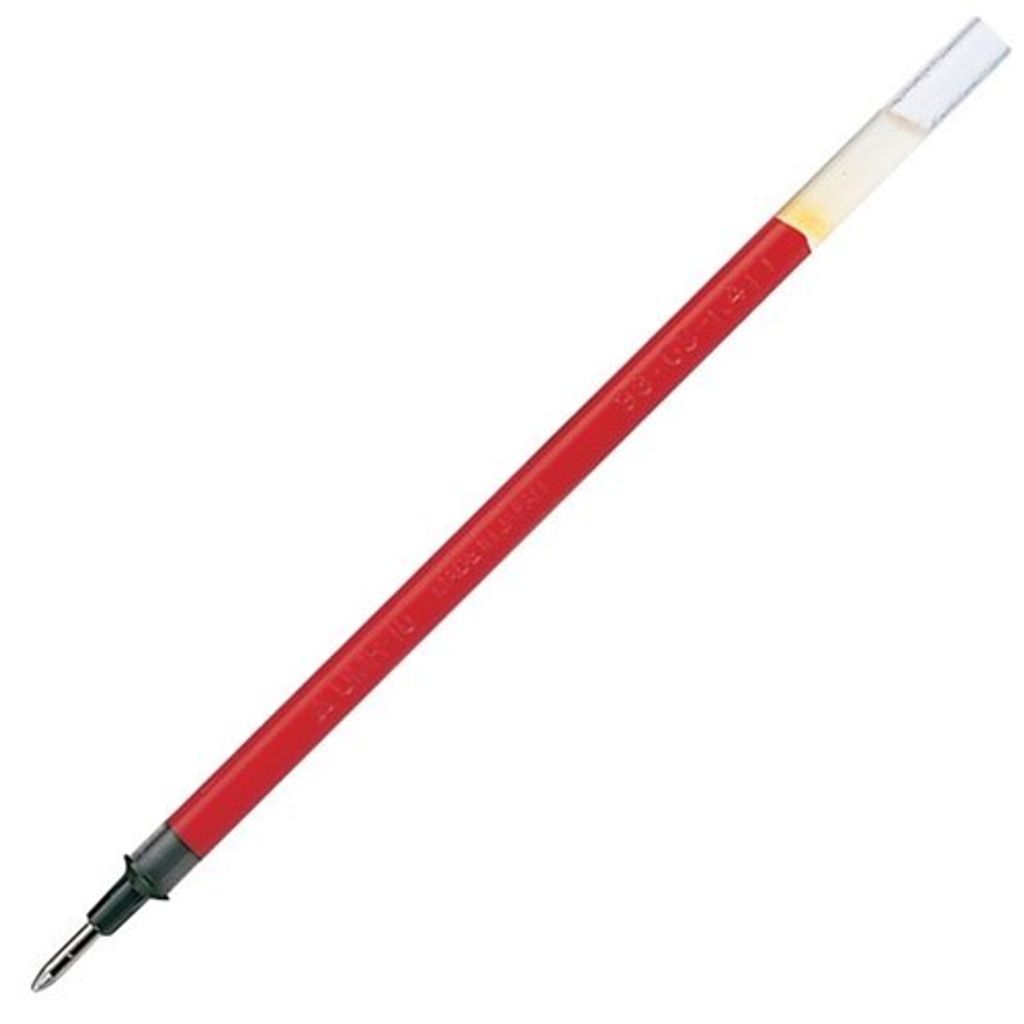 Uni Ball Signo Broad Refill - 1.0mm Red
We know you have been using your Signo Broad pens like crazy, and therefore piling up all those empty pens! Who can help but doodle all day long with these great pens? Save money and the environment by filling up on refills! Black. blue, blue black and red refills are available.
The ink flow in the Signo Broad line is quite delightful. Beloved by artists and crafters alike, the Signo Broad is known for its consistent and smooth writing ability. Perfect for scrapbooking and art projects.