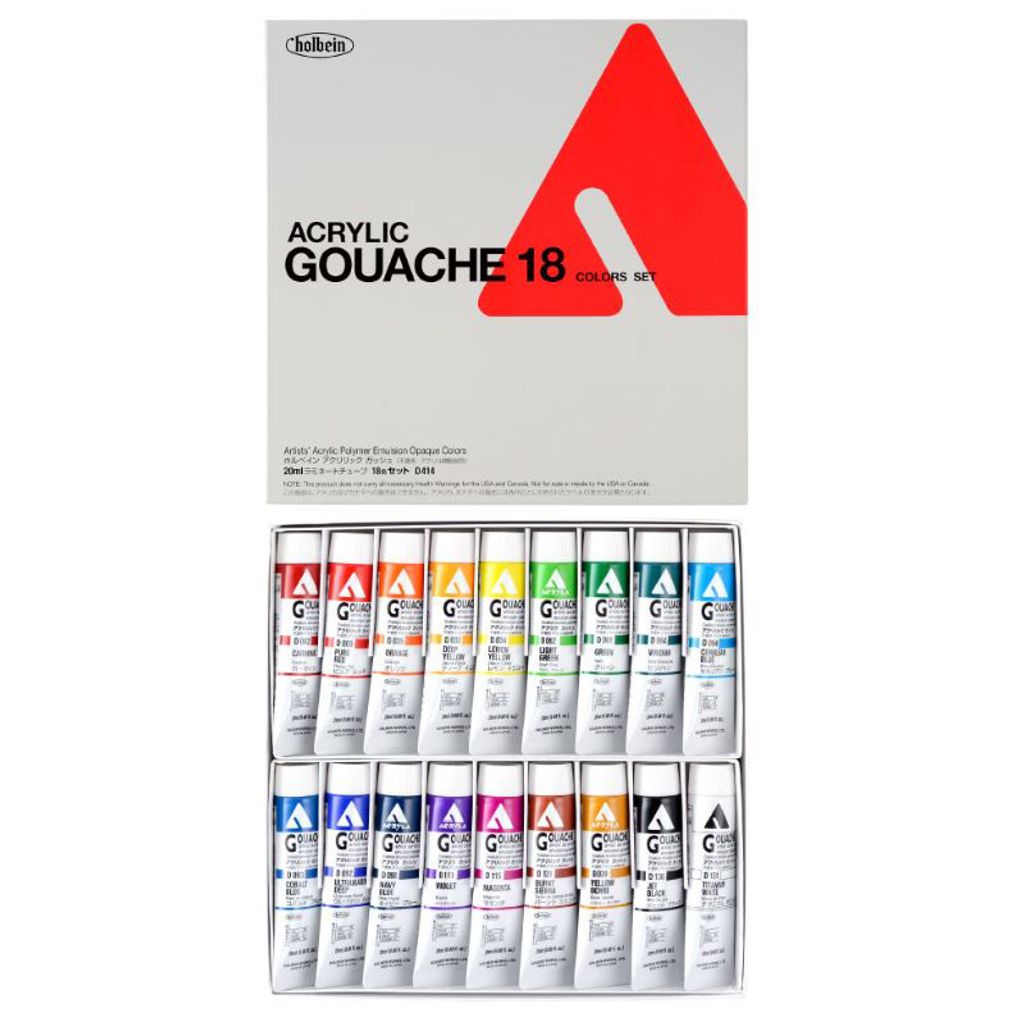 Holbein Acrylic Gouache Set - D414 Set of 18 colours (20ml)
Holbein Acrylic Gouache is made with pure water-soluble acrylic resin- resulting in a highly pigmented, brilliant color range. This paint moves, reacts, blends, and feels like traditional gum arabic gouache, but doesn't have the same fragile surface. Compatible with all other water-soluble media, and is water resistant. Dries to a velvet matte opaque finish that has no color shift- what you see when wet is what it looks like dry. Study set of 18 colors- 20ml tubes.
Made in Japan.
This set contains 20 ml tubes of Burnt Sienna, Carmine, Cerulean Blue, Cobalt Blue, Deep Yellow, Green, Jet Black, Lemon Yellow, Light Green, Magenta, Navy Blue, Orange, Scarlet, Titanium White, Ultramarine Deep, Violet, Viridian, and Yellow Ochre.