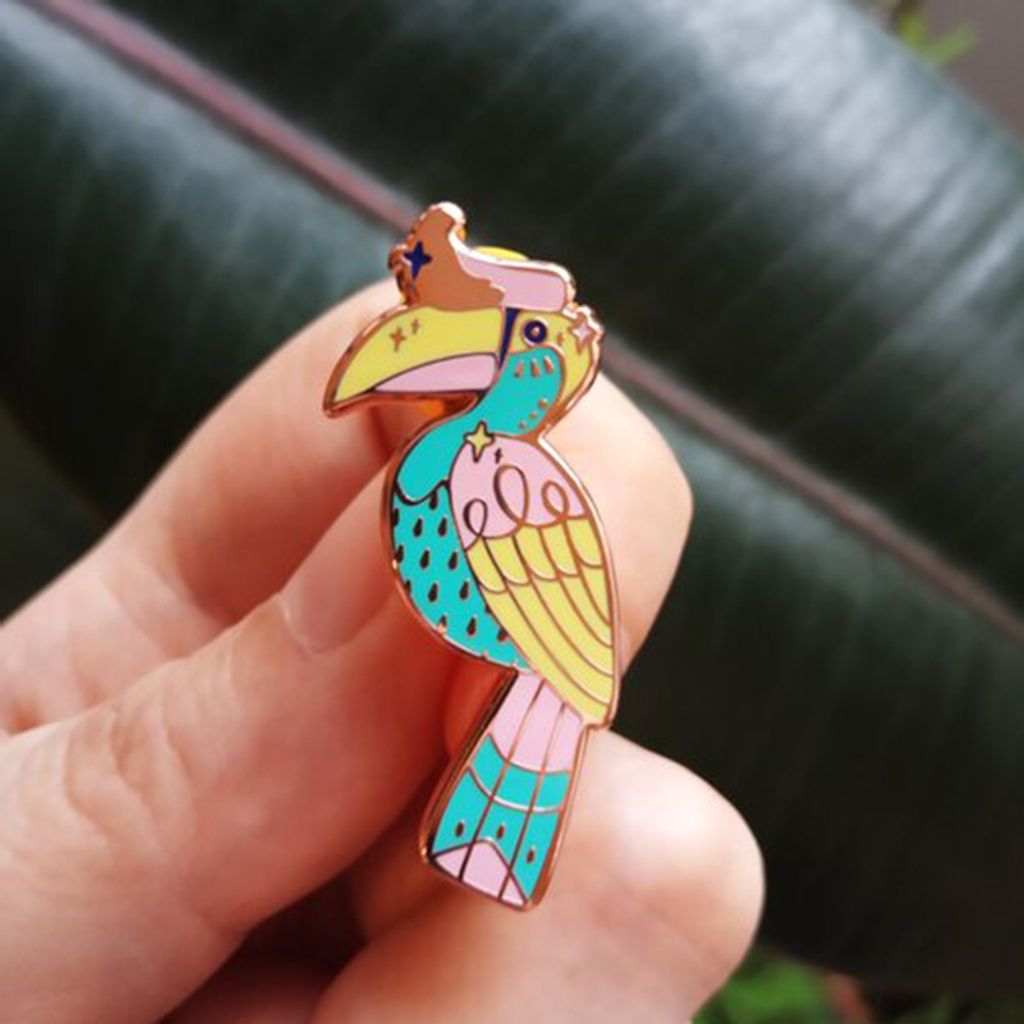 Hsieying Enamel Pin - Mr Buce
Mr .Buce is a Rhinoceros hornbill that I designed it into a pin. Growing up in Brunei ,I always find hornbills at my backyard and creating this pin brings me back to my nostalgia. I hope this pin brings joy and good memories for you!
This pin is of hard enamel material which is smooth and good quality. Each pin is attached to a backing card with 2 rubber clutches packed in a plastic sleeve to ensure no scratches during shipping process.
Details:
● Material – Hard enamel pin
● Size – 4cm x 1.5 cm
● Fixing – Rubber clutches
● Plating - Rose gold