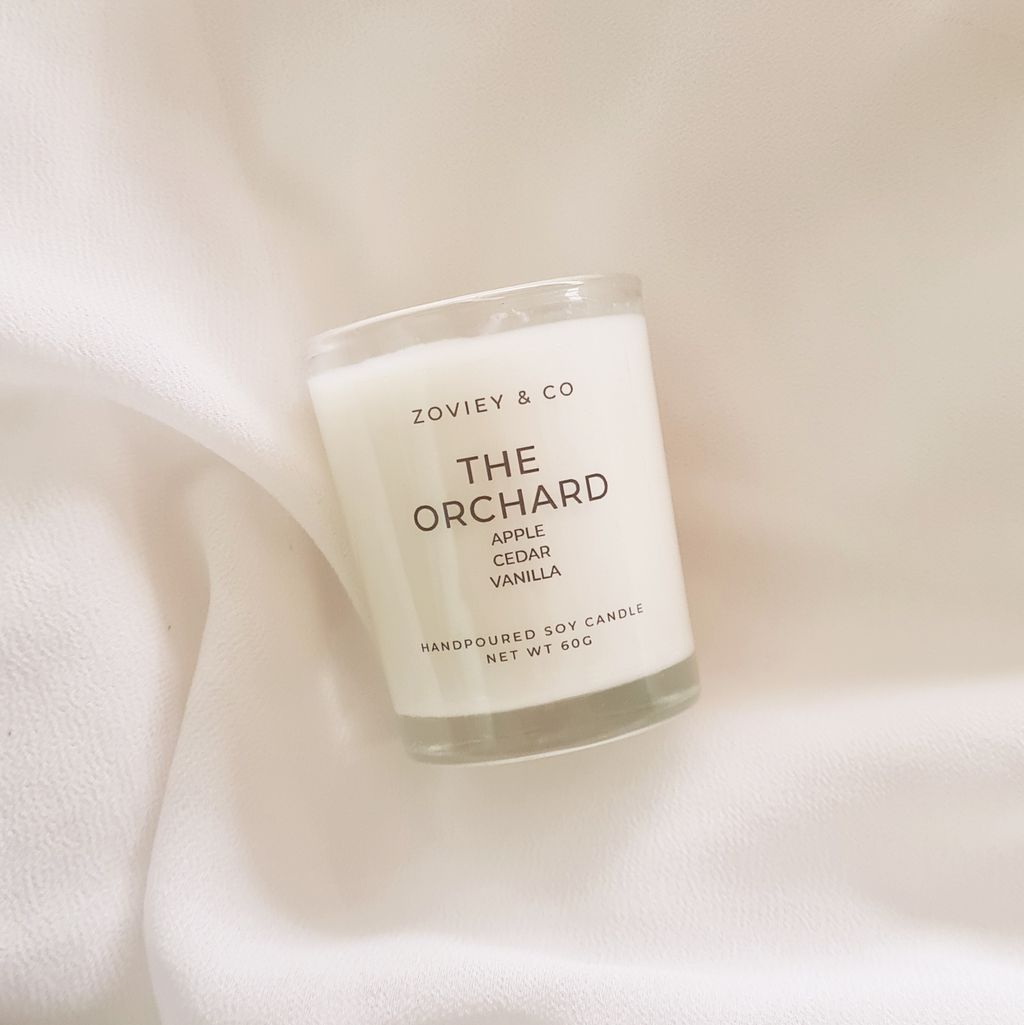 Zoviey & Co Soy Candle - The Orchard (60g)
The Orchard is a freshly picked apple right from the tree! This combination is so refreshing that you will think someone had peeled a fresh juicy apple in your house.
Fragrance notes: Apple, Cedar, Vanilla
Scent category: Fruity
60g Cotton wick | Burn up to 20 hours. Perfect for testing new scents and recommended for smaller spaces.
Hand-poured with 100% soy wax and phthalate free fragrance oil and essential oil blends. All candles come with individual box packaged.